Webinar with attention for the improvement, saving and reuse of water
Sustainable water treatment; 3 customers speak out
RWB focusses on sustainable water solutions. RWB offers her customers solutions with a focus on sustainability, environment and a short payback time.
Nowadays, circular projects contribute to more than 35% of RWB's turnover.
Our circular projects and technologies can be linked to one or more of the following principles:
Reduce water demand
Re-use and recycle
Recover resources
Reduce energy, chemicals consumption and/or construction materials
To give a practical inside and to show how RWB contributes to a sustainable environment, we would like to present 3 unique projects/technologies (see more specific information below).
Not only ourselves, but also our customers will have their say!
Online webinar Thursday 17th of June at 10:00 (CEST)
RWB invites you to join the webinar "Sustainable Water Treatment".
REGISTER BELOW AND RECEIVE A LINK FOR PARTICIPATION
Ash Cleaning Company the Netherlands (ACCN) – Zero liquid discharge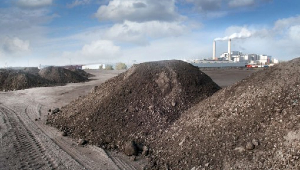 ACCN operates bottom ash processing plants. By recycling so-called 'non-recyclable materials' they contribute to make the waste processing sector more sustainable. The bottom ash is cleaned by a combination of fine partical removing, scrubbing and rinsing.
At the 'Afvalzorg' site in Nauerna, 120 m³/h of fresh water is needed to process the bottom ash. As an alternative to purifying fresh water from the nearby North Sea Canal, RWB has designed an installation to upgrade the produced waste water into process water (rinsing water).
ACCN is represented by Bart Gerbrands
Environmental Process and Project Engineer
Tarkim Bioethanol (TR) – Sustainable Cooling Water Treatment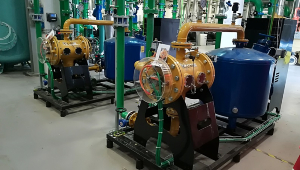 The drought of recent years and the current "crisis situation" emphasise once again that people and the environment are strongly dependent on each other. Isn't it strange, that environmentally harmful chemicals are used on a large scale to condition cooling water?
With the RWB SRCT cooling water treatment system, RWB introduces a unique patented system to phase out harmful chemicals (a.o. hardness stabilisers, biocides and corrosion inhibitors) and to reduce water consumption. At the same time, operational costs in relation to open cooling towers are reduced .
Tarkim is represented by Levent kalin
Plant Manager
Royal Friesland Campina – Reducing water footprint by water reuse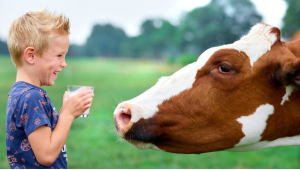 Friesland Campina produces, sells and exports consumer products such as dairy drinks infant nutrition, cheese and desserts. In accordance to the water-saving objectives, the possibilities of reusing the 'thin waste water' were examined.
With the design and construction of a purification plant by RWB, the used water can be upgraded to demineralised water, making it suitable for reuse (utility water). The project includes mechanical / process engineering, installation of mechanical hardware, electrical instrumentation and process automation.
RFC is represented by Peter v/d der Heijden
Process Licensor
Register on the right and receive a link for participation
Online webinar at Thursday the 17th of June at 10:00 CEST (circa 60 minutes)
Speakers involved RWB: Emiel Nijhuis, Fokko Borre en Sandor Peper
Customer case ACCN: Bart Gerbrands
Customer case Tarkim Bioethanol (TR): Levent Kalin
Customer case Royal Friesland Campina: Peter van der Heijden